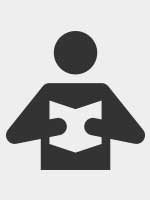 Wendy Thurmon is a native of Chicago, IL.  She was reared and nurtured in a Christian environment that has greatly influenced her life.
Lady Thurmon accepted the Lord and began her work for the Kingdom as a young girl at New Greater Exodus M.B. Church under the leadership of Rev. John Whitehead.  For many years, she diligently served as Sunday School Superintendent, Sunday School Teacher, and choir director.
She is a graduate of Chicago State University where she earned a Bachelors degree in Psychology.  Her blend of scholarship and spirituality has equipped her to be a strong, virtuous woman of God who truly loves the Lord.  We thank God for her quiet and humble spirit and are proud to call her Lady Thurmon.
Lady Thurmon nobly stood by her husband, Pastor Andre Thurmon, to establish St. Mark M.B. Church, later renamed St. Mark International Christian Church.  She works wholeheartedly as a teacher and Women's Ministry Leader.  Her passion is in working with children.  No one knows that better than her two sons, Andre, Jr. and Joshua.